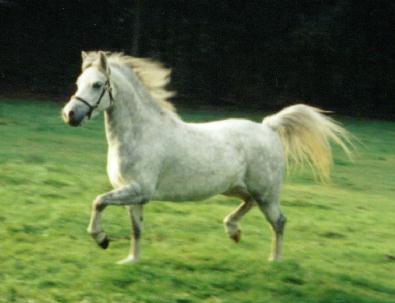 Waardhoeve's Tirion
(Photo by Joost van Gestel)
Born: 1993 Deceased: March 22, 2017
Breeder: Fam. van Rijn, Nieuwland
At Sumrin since 1997
---
March 22, 2017. I just received a sad call from my sister. This morning, Waardhoeve's Tirion suffered a massive colic attack. The vet concluded that she could not be saved anymore and my sister had to make the tough decision to put Tirion to sleep. From the day she arrived with us in 1997 she stole our heart. She has never been sick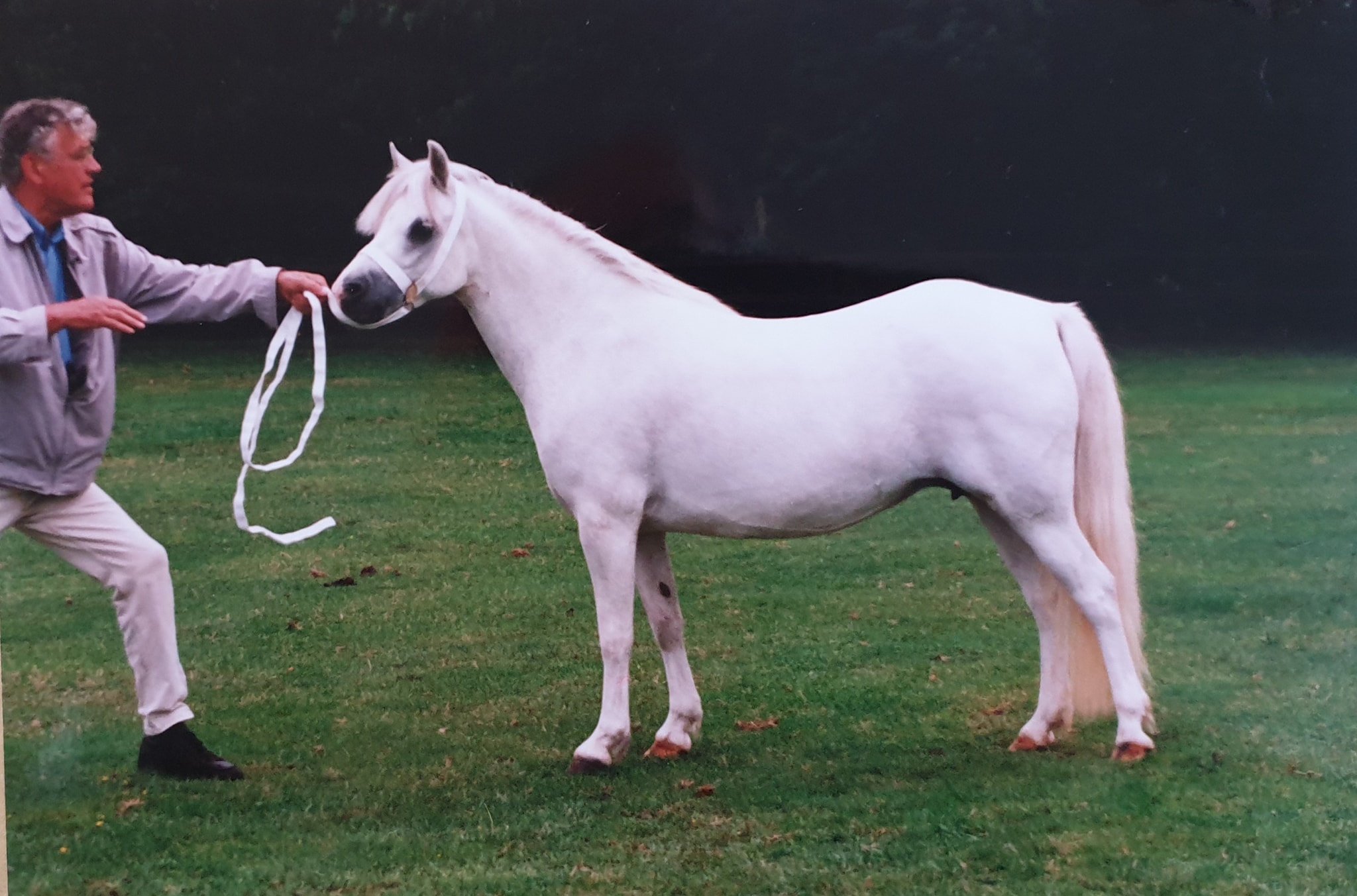 one day in her life and we thought she would live to be 40! It is hard to imagine she is no longer with us anymore. 
Her purchase at September 7, 1997 is quite an event. For the first time in the history of Sumrin we decided to purchase a descendant of one of our ponies. The good reader will be able to see that Tirion is in fact inbred to our foundation mare, Dyrin Tina. This is exactly the reason why we decided to purchase her. Tirion represents some of the best that we had bred sofar and we decided to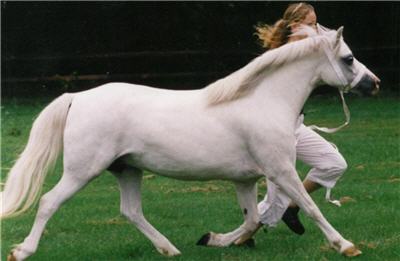 strengthen the influence of Dyrin Tina a little more. As of today, ponies with a high percentage of Criban in the pedigree are highly rare, Tirion was one of the last ones of her kind.
Tirion's dam, Sumrin Tsarina was the first daughter of Criban Star Fiddle that we bred. She came, saw and conquered the showring as a foal, to get the foal championship. However, as a pony of old bloodlines, she didn't look so fancy as a yearling, where she was placed low in her class. Tsarina finally ended up as a riding pony at the van Rijn family. As their children were growing out of her, they decided to have her covered. The decision was not yet clear and as I came there quite often to check out Tsarina, they asked me what stallion to use. I in fact advised them to use Tristan. As an experiment mainly, to see whether breeding back to Tina would prove good results. 


So, as a 10 year old, Tsarina finally became a mother of a healthy foal. Mother and daughter went to the show. Tsarina was given a first premium, but the foal didn't really compete, as it was too young to do anything. As a yearling, she took her rightful first premium though.
We have seen some interesting potential to actually cross her back with our Sumrin Taru line, but we'll have to be patient with that. Tirion has qualified for the National Show of the NWPCS on three occasions and received the "star" premium. Four of her foals won their class at a regional show, one of them winning foal championship. Tirion reminds me of her grandmother in many ways, with a much prettier head.
We did not retain any of her foals in the end, but we did manage to obtain her grandson Horseland's Cracker. Tirion moved to the van Gerwen family in Wenum-Wiesel, where she was a driving pair with Sumrin Tulip Festival. Tirion passed on March 22, 2017 after a massive colic attack.
---
Tirion bred a number of foals for us, here the 5 best ones:
2001: Sumrin Trevor, colt by Vechtzicht's Harmony, class winner as a foal
2002: Sumrin Turia, filly by Vechtzicht's Harmony, foal champion
2004: Sumrin Tycoon, colt by Vechtzicht's Hylander
2008: Sumrin Toto, colt by Vennebos Pretty Gamble, class winner as a foal
2009: Sumrin Twilight, colt by Kai Midas, class winner as a foal