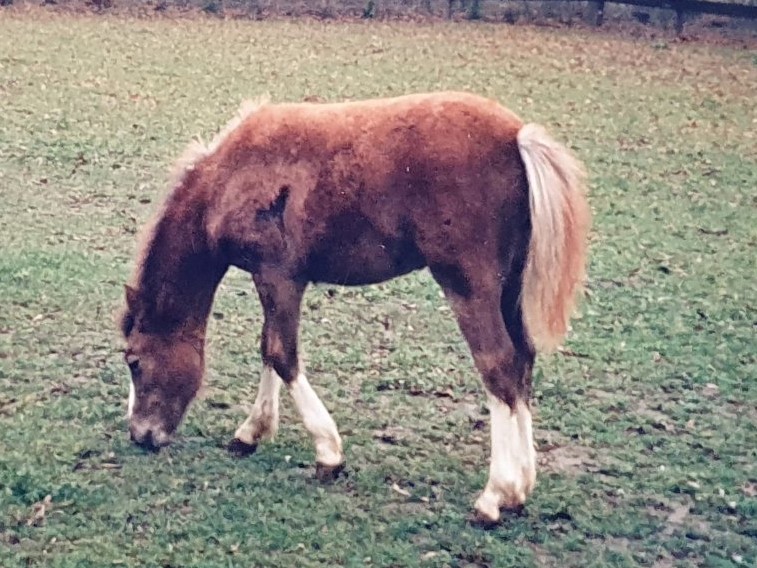 Sumrin Toulouse
Born: 1986 
Breeder: J. van Gestel
Owner: Q. van Dongen
---
In 1985, we were on vacation as Sumrin Tirana came in season. Our neighbor, Jan Retera of Bolster stud took the liberty to get her to Rowfant Seal. An odd decision, as Rowfant Seal had been serving at Dyrin stud before with limited success.
However, Sumrin Toulouse became a good breeding mare. Noteably one of her daughters was Abberthome's Tessa by Nachtegaal's Captain, who started a dynasty of her own. Her descendants were send across the mainland of Europe, notably Bernard in the Czech republic and of course Airborne Montgomery in the Netherlands.
Sumrin Toulouse was sold  to Abberthome stud as a foal. 
Sumrin Toulouse
Rowfant Seal
Twyford Gamecock
Twyford Grenadier
Coed Coch Madog
Twyford Gala
Wee Georgette
Craven Sprightshot
Gwyndy Georgiana
Coed Coch Sianw
Coed Coch Madog
Coed Coch Seryddwr
Coed Coch Mefusen
Coed Coch Symwl
Coed Coch Seryddwr
Coed Coch Sensigl
Sumrin Tirana
Vardra Julius
Twyford Sprig
Coed Coch Asa
Revel Spring Song
Revel Pinup
Revel Light
Revel Playtime
Dyrin Tina
Dyrin Martini
Criban Bantam
Cwmowen Nutshell
Dyrin Grey Dawn
Gaerstone Viscount
Orgwm Dawn