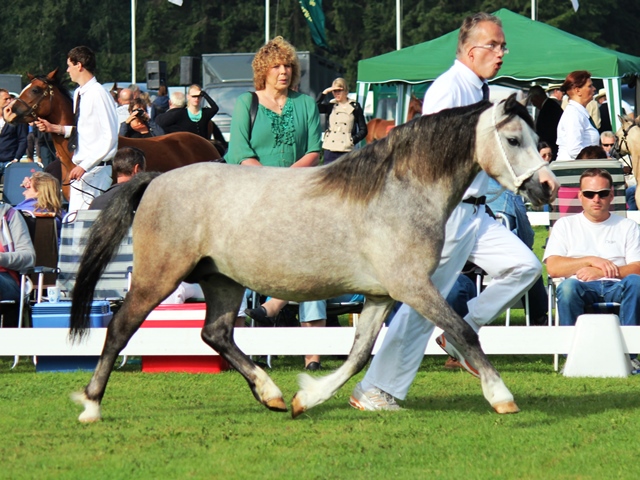 Sumrin Turandot
Born May 22, 2009

20 days too early, Taru gave birth to a filly by the sadly deceased Ysselvliedt's Superted, who won second place in the heavy class of youngsters in 2008. Superted was by Powys Shon, a big winner in Wales out of the fantastic breeding mare Ysselvliedts Shirley.Her name Turandot comes from an old Persian tale, documented in "The Book of One Thousand and One Days", which was later the main subject of the opera "Turandot" by Puccini.

At Age 4, Sumrin Turandot was qualified for the national and gained the "STER" premium for the NWPCS.
After her first foal Sumrin Tsjaikowski was weaned, Turandot was in fact taken away to be put to sleep.
Years later, I had word that she does still live, and to be more precise, she lives in SoutherN France now, near Nice.

 Here Sumrin Turandot pictured March 17, 2012 as a three year old in Lierop.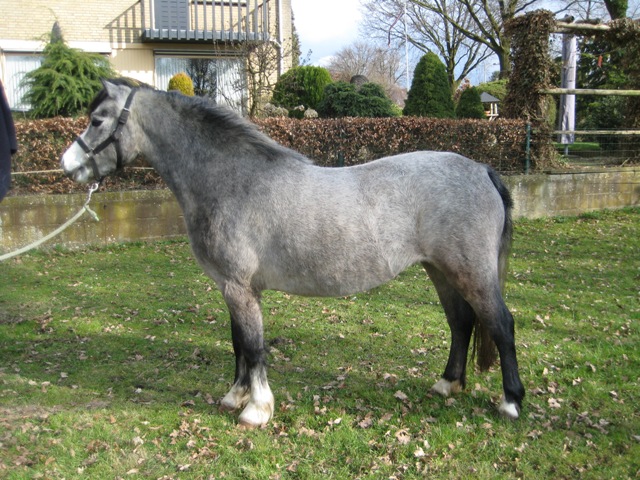 Below Pictures of the filly at 24 hours of age.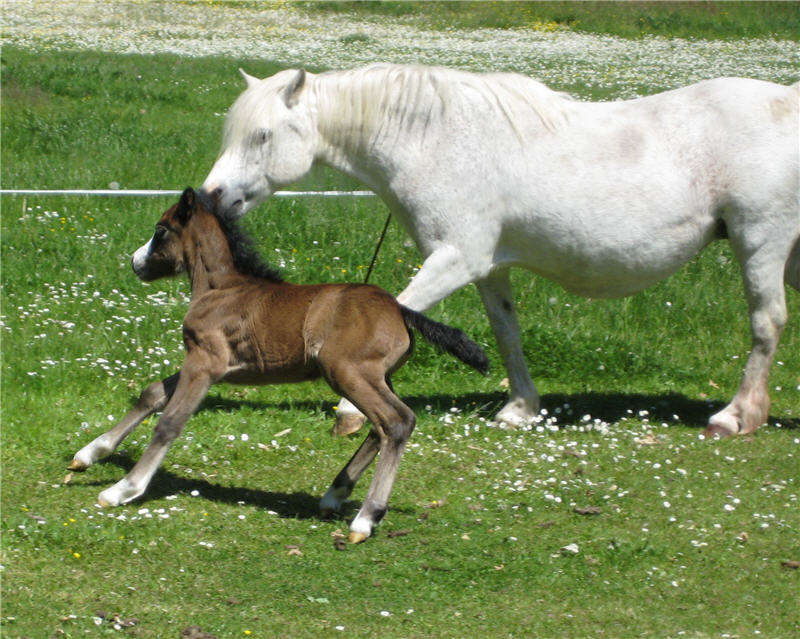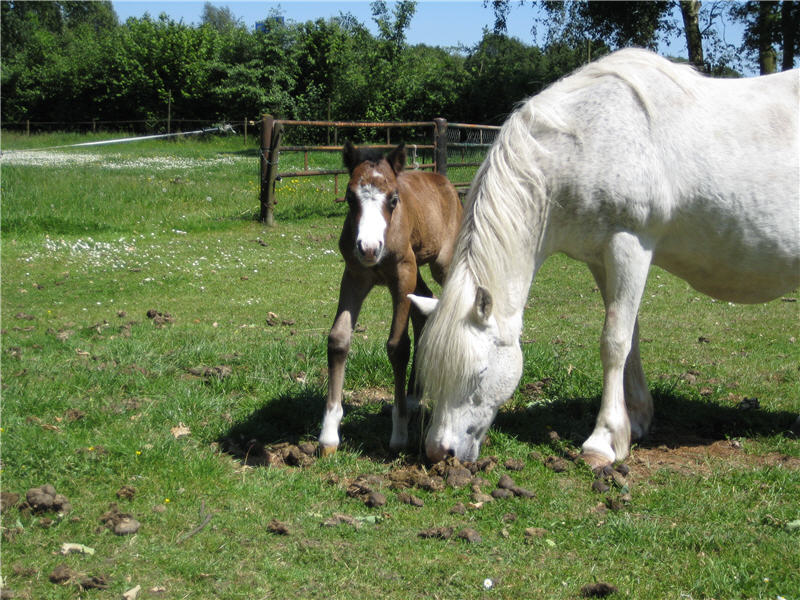 ---
---
Sumrin Turandot
Ysselvliedt's Superted
Powys (NL) Shon
Blackhill Picalo
Weston Dixie
Blackhill Tina
Lacy Sable
Gredington Andreas
Dryfe Selina
Ysselvliedt´s Shirley
Baledon Jeremiah
Revel Janus
Coed Coch Dunos
Ysselvliedt's Superster
Rhyd-y-Felin Stephen
Foxhunter Graenus
Sumrin Taru
Dyfed Geraint
Revel Centre
Revel Chip
Revel Chelsea
Dyfed Gwen
Revel Crusader
Dyfed Greylight
Dyrin Tina
Dyrin Martini
Criban Bantam
Cwmowen Nutshell
Dyrin Grey Dawn
Gaerstone Viscount
Orgwm Dawn
---