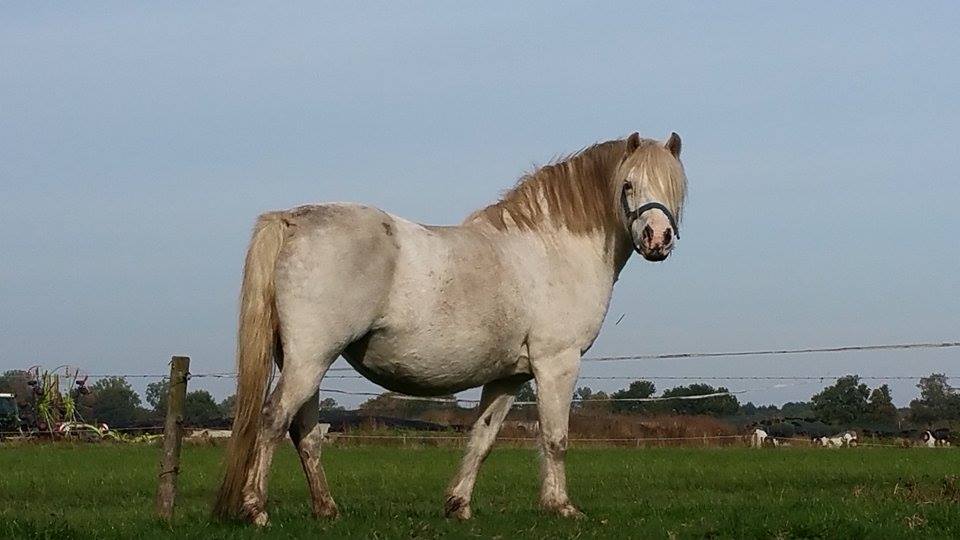 Kompas Ylona
(Photo by Marouschka Strating)
Born: 2000
Breeder: Fam. Maat, Uithoorn
The family Maat purchased Sumrin Thor as a foal back in 1993 and bred a number of good ponies by him. One of these was the "ster" mare Kompas Yvana out of Boreas Yucca. The family Maat was looking for a good match for Yvana and as they were a big fan of Dyfed Geraint, they chose Sumrin Taru's paternal halfbrother Revel Paul Jones as a match. The result, Kompas Ylona has been successful as a showmare and as a breeding mare.
Ylona clearly carries the stamp of Dyfed Geraint.
Interesting enough, there is also a cross of Ness Daffodil on her granddam's side through Craven Debonair (behind Matasja).
---
Kompas Ylona

Revel Paul Jones

Dyfed Geraint

Revel Centre

Revel Chip

Revel Chelsea
Dyfed Gwen
Revel Crusader
Dyfed Greylight
Revel Pavane
Rondeels Pen-Gwyn
Twyford Thunder
Coed Coch Pwffiad
Revel Playtime
Pendock Playboy
Winestead Zenia
Kompas Yvana
Sumrin Thor
Foxhunter Pantheon
Penual Mark
Foxhunter Parakeet
Sumrin Taru
Dyfed Geraint
Dyrin Tina
Boreas Yucca
Rowfant Sherpa
Revel Siroco
Revel Soraya
Hogekamp's Habanera
Vechtvliet Willem I
Matasja
---