On May 10, 2019, Sumrin Saint Mary gave birth to a chestnut filly foal by Horselands Cracker.
She is unique, as she combines our two lead mares from the 1990's. Both grand dams were born in 2009 and are great grand daughters of our foundation mare Dyrin Tina. Star of Hope is the first pony to carry 4 lines of Dyrin Tina. Surprisingly enough, the filly seems to stay chestnut. 
Her name is a name I have wanted to give for some time already. When Dyrin Seren Wen foaled 4 weeks too early in 1983, she had a beautiful chestnut filly, which I planned to register as Sumrin Star of Hope. Unfortunately, she never made it and died after 10 days. 
The name comes from a mare named Grove Star of Hope, born in 1911. At age 21, she gave birth to a filly named Winestead Larina, who had a tremendous influence on the breed through her offspring Revel Light, Revel Springlight, Revel Lady, Revel Rosette, Revel Mysteria, Wentworth Silver Cream, Winestead Teresa and Caradog O'r Dwn.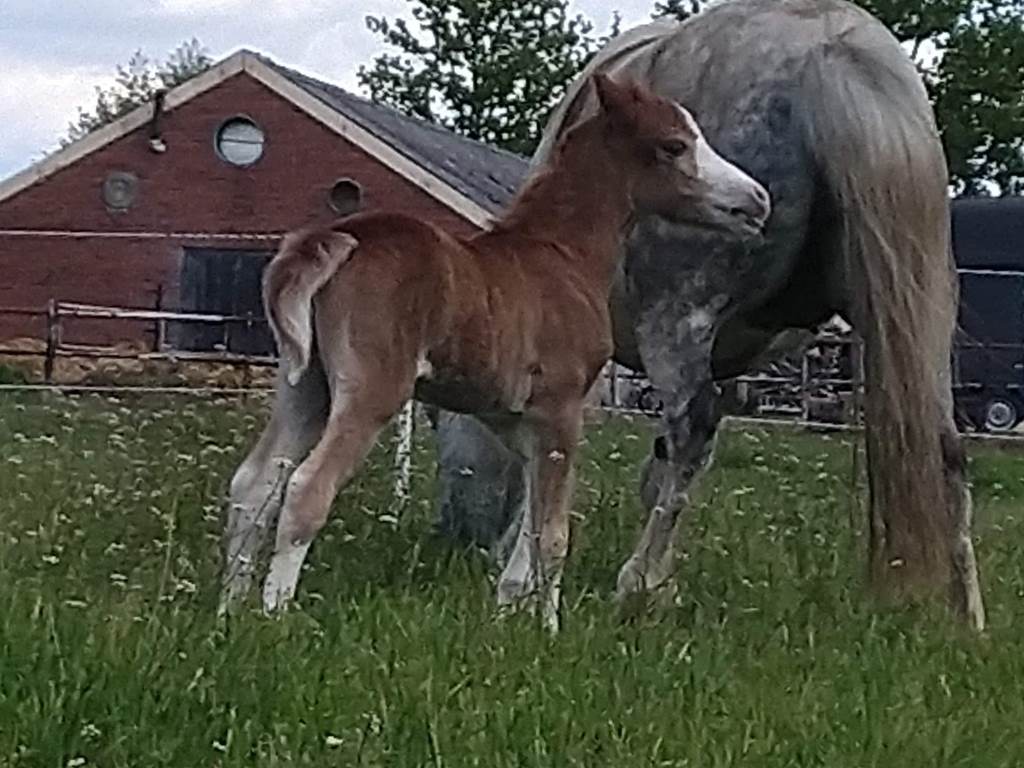 | | |
| --- | --- |
| | |
| Sire:Horselands Cracker | Dam: Sumrin Saint Mary |
---
---